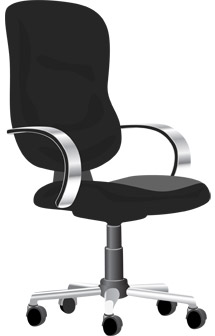 Successful companies know that healthy workers are productive workers. Companies that have invested in health programs know that when employees feel good about their health, they work better, don't take as much time off for sick leave, and choose to stay with the company longer.¹ Forward-thinking businesses also recognize that a healthy workforce can result in real financial savings over the long-run, including:
Reduced use of prescription medication
Reduced use of disability leave
Reduced incidence of sickness and absenteeism
Reduced employee turnover
¹ Health Canada. Environmental and Workplace Health.
When happy and healthy workers benefit from corporate health and wellness programs, other benefits are also felt throughout the organization:
Increased productivity on the job
Increased morale
Improved engagement
Improved reputation as an employer
Employee Assistance Program (EAP)
Many corporations offer an Employee Assistance Program (EAP), a confidential and voluntary support service to help employees and immediate family members (covered by employee benefit plans) solve problems and challenges in their lives. EAP often includes a nutrition component, to help workers cope with various dietary issues such as: weight management, high cholesterol, high blood pressure, diabetes, heart disease, eating disorders, and boosting energy and stress resilience. Please contact your company's Employee Assistance Program to find out if nutrition counselling by a Registered Dietitian or nutritionist is covered.
Corporate Presentations / Lunch & Learns
Teach your employees the basics of healthy eating and how small changes in diet can lead to significant changes in performance, energy levels, and overall health. Please see our Nutrition Seminars for a list of standard sessions available. Custom presentations and workshops are also available upon request.