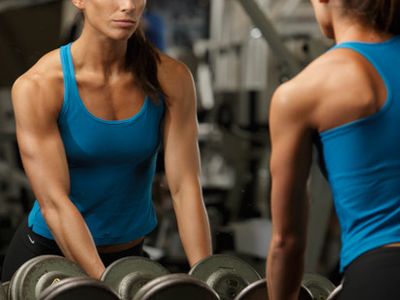 Body Composition Analysis: find out your body fat percentage, fat-free percentage, pounds of lean body mass, pounds of fat mass, and overall body density relative to your body weight in a BOD POD machine
Next Available Test Date(s):
Monday January 22, 2018 (openings: 7:30pm)
Monday February 5, 2018 (openings: 5:30pm, 5:45pm, 6:00pm, 6:15pm, 6:30pm)
Monday March 12, 2018 (openings: 5:30pm, 5:45pm, 6:00pm, 6:15pm, 6:30pm, 6:45pm, 7:00pm, 7:15pm)
Cost: $60/analysis (PAY ONLINE)
HOW TO SIGN UP:
When you're ready to book your spot, please use the (PAY ONLINE) link to pay with a credit card and select the "$60 Body Composition Testing (BOD POD)" option.
After submitting your contact & payment information through the online store, send us a confirmation email (info@nutritionrx.ca) and let us know which date & time you'd like to reserve for your test, selecting from the up-to-date list on our website.

We'll be in touch by email as soon as your credit card payment comes through the online store to verify and secure your spot. A receipt will be provided after receiving your electronic payment.

BOD POD spots cannot be held until you pay in advance to secure your reservation. 

Once booked and paid for, all BOD POD reservations are

final

and refunds or rescheduling the appointment is not permitted.
Contact: Jennifer Broxterman, Registered Dietitian & Sports Nutritionist by email (info@nutritionrx.ca) if you are experiencing any technical difficulties, or if you'd like any questions answered before signing up.
Testing Equipment: BOD POD (Whole-Body Air-Displacement Plethysmography)
Accuracy: highly accurate with excellent repeatability – used as the gold standard in research facilities
Location: The University of Western Ontario, Room 2235, 3M Centre, London, ON  N6A 3K7
(park and enter by the Fowler Kennedy Sports Medicine Clinic)
Appointment Length: 15 minutes
The test itself takes approximately 2 minutes to perform, but each person is given a 15-minute appointment window to have your body composition measurements taken in the BOD POD machine, your results generated and printed out on the spot, and the analysis explained to you.
Take-Home Results: A copy of your BOD POD results will be printed on the spot and given to you to take home and keep.
2018 BOD POD Dates (all times between 5:30-7:30pm)
-Monday  January 15, 2018
-Monday  February 5, 2018
-Monday March 12, 2018
-Monday April 9, 2018
-Monday May 7, 2018
-Monday June 11, 2018
-Monday July 9, 2018
-Monday August 13, 2018
-Monday September 10, 2018
-Monday October 15, 2018
-Monday November 12, 2018
-Monday December 10, 2018
Body composition testing can be a very useful piece of information to active individuals to help you understand your lean body mass, fat mass, and body fat percentage.  Knowing your numbers can help you determine if weight loss is an appropriate goal for performance enhancement, and how many pounds of fat can be safely lost without jeopardizing health by cutting into your essential fat stores.  As a guide, body fat percentage differs for men and women with different cut-off values for health:
| | | |
| --- | --- | --- |
| Classification | Men | Women |
| Risky (high body fat) | > 30% | > 40% |
| Excessive Fat | 21-30% | 31-40% |
| Moderately Lean | 13-20% | 23-30% |
| Lean | 9-12% | 19-22% |
| Ultra Lean | 5-8% | 15-18% |
| Risky (low body fat) | < 5% | < 15% |
SPECIAL INSTRUCTIONS
AVOID: Exercise or a large meal in the 2 hours before the test.
WHAT TO WEAR: Bring tight-fitting spandex exercise clothing to change into.  Women should wear a Speedo-type bathing suit or spandex shorts and a sports bra.  Men should wear compression shorts/underwear or spandex clothing.  Tight-fitting clothing is best for accurate test results.  The room will be very private and you will not be in front of anyone else but the researcher performing the test while you sit in the Bod Pod chamber.
LEAVE AT HOME: If possible, remove all jewelry and leave at home, since you will be asked to remove it for the test and we wouldn't want you to lose it.
PARKING COST: There may be a cost to park in a UWO lot.  Make sure you bring some spare change with you.