Posted on April 14th, 2016 by admin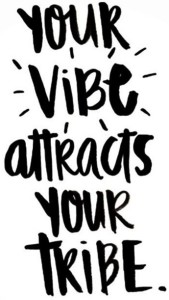 I am beyond blessed that I get to work as a health and nutrition coach changing people's lives for the better as they make living a healthy lifestyle a greater priority. Since launching NutritionRx in 2011 and working with more than a thousand clients both 1-on-1 and through group nutrition wellness talks, I've been able to see a lot of different people working through a lot of different issues.
Whenever you choose work with a coach in any capacity (in fitness, business, life, nutrition, etc.), the "fit" has to make sense, and the close relationships I build with my clients are very important to building a strong support network for them and their overall success. Not every coach is right for every person, and sometimes you might have to test run a few options before you find something that works for you (and that's ok).
The vibes I put out have seemed to attract intelligent, driven, and accomplished people who just want a little extra help put the last few pieces of the nutrition puzzle together to help make healthy habits stick for the long run. I do a lot of work with athletes to help tweak their sports nutrition plan for performance, busy people looking to incorporate healthier solutions into their day-to-day choices, individuals looking to lose weight the RIGHT WAY and get off the hamster wheel of yo-yo dieting, and those looking to recover from disordered eating and heal their broken relationship with food, exercise, and their bodies.
What's really important to me and my brand is that I don't try to mislead the public by preying on people's fears and insecurities by selling quick fixes, detoxes, or restrictive meal plans. Instead, my approach is to coach people on how to accomplish realistic healthy eating goals in a step-by-step fashion to break down big self-improvement changes into tangible, take-action steps.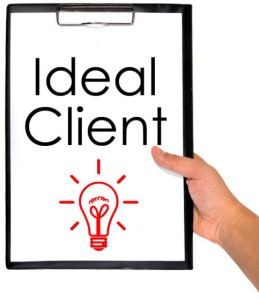 Almost always the right people find me and come through my door, but every once in awhile, there's something missing or things don't feel quite right. Over time, I've increased my confidence as an entrepreneur and coach and learned to be honest and genuine when I think it's not working out, and I've even helped a few former clients find help from other sources when it's just not the right fit. To me, I don't go into work for the income, but instead what drives me is that I'm inspired to help people become their best selves, and if I'm not the right person to help with that, I'm no longer shy and will have that hard conversation and do what I can to help the person find what they're looking for.
NutritionRx has grown and seen success beyond my wildest dreams, and I'm incredibly fortunate that my passion for helping people to live a healthier lifestyle is what I get to do everyday at work! So, in the spirt of attracting more great people like YOU who buy into the mentality that you have to learn to love the journey of eating healthy food, exercising, and taking care of your mental and spiritual health (and not waiting to start enjoying life when you've reached a weight loss "destination"), again, here's a quick summary of the kinds of clients I'm best at helping to achieve the greatest levels of success. If this is you, send me a message at info@nutritionrx.ca and I would be honoured to be on your team and work with you to improve your nutrition habits so you feel amazing, inside and out!
Our Ideal Clients:
Are motivated to eat healthy because they feel and perform better when they eat better food.
Are intelligent, driven, and accomplished people who "get" that working with a nutrition coach can help deliver results and reach their goals faster.
Want to optimize their energy levels, feel fit and healthy, and comfortable in their own skin.
Are seeking new ideas for meals and snacks to continue to make healthy choices creative, enjoyable, and accessible for busy lives.
Value having a trusted professional in their corner to help make sense of the conflicting nutrition advice, while offering solutions for their unique circumstances.
Are ready to leave yo-yo dieting and quick fixes behind them in exchange for life-long healthy eating habits.
Want to live happy, healthy, and abundant lives that support a positive relationship with food and exercise.
Are goal-oriented and know what proper nutrition consists of, but thrive best with accountability, follow-up, and support to stay on track consistently.
Simply put: are people who want to give their best, to look and feel their very best.
As always, wishing you health and happiness,
Jennifer Broxterman, MSc, RD
Registered Dietitian & Sports Nutritionist
Professional nutrition counselling services in London, Ontario, Canada.
NutritionRx
info@nutritionrx.ca
www.nutritionrx.ca