Eating Disorder Recovery and Re-Establishing a Positive Relationship with Food, Exercise, and Body Image
If you're looking for nutrition counselling support and out-patient treatment for the recovery from an eating disorder, we specialize in 1-on-1 nutrition counselling for adults (18+) both in-person here in London, Ontario, Canada, and via video counselling for those who live far away in the following areas: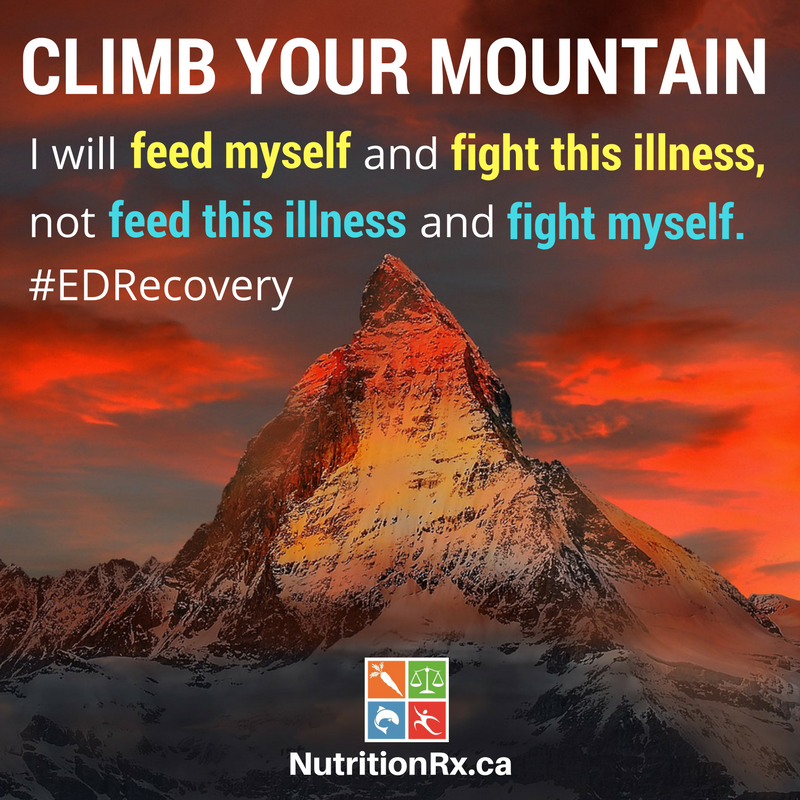 Anorexia
Bulimia
Binge eating disorder
Food addiction
EDNOS: Eating Disorders Not Otherwise Specified
Orthorexia
Exercise addiction
Re-establishing a positive relationship with food, exercise, and body image
Disordered eating and eating disorders in competitive athletes
Eating disorders are serious mental health conditions that have the highest mortality rate of any psychiatric illness, and people don't "choose" to have them. They develop from complex, multifactorial causes, including a genetic vulnerability, psychological factors, socio-cultural influences, low self-esteem, body dissatisfaction, dieting behaviours, and are more likely to arise during periods of change, life transitions, and high stress.
Eating disorders don't discriminate, and they can show up at any age, in any gender, and at any weight or body size and don't fit one stereotypical mold.
Unfortunately, eating disorders only get worse the longer they go without professional treatment. The physical, mental, and emotional damage eating disorders cause can be severe and even life-threatening.
That's where we come in.



We have years of experience and training helping people regain control over their health and lives to eradicate the EATING DISORDER MONSTER (that's what we call it) from their minds. We accept clients struggling with any form of disordered eating, clinical eating disorder, or unhealthy relationship with food that meet the following criteria:
18+ years of age

medically stable

enough to receive out-patient treatment

ready, willing, and able

to dive into eating disorder recovery work (i.e. clients must seek our support voluntarily, they cannot be forced to attend treatment by a concerned friend or family member)

self-referral or referral from a medical health professional

 is acceptable (referral notes are not required)

team-based treatment:

ideally, receiving additional monitoring and support from a

mental health counsellor 

and 

family physician
Each nutrition counselling session is 100% customized to each person we work with to best support their ED recovery. There is no one-size-fits-all approach, meal plan, or treatment protocol that we follow. We work closely with each person to set appropriate goals that challenge their eating disorder and help them re-establish a healthy relationship with food, without being so difficult and overwhelming that the person feels set up to fail.
Our job is to help you find your way back to a natural, intuitive, and peaceful relationship with food and exercise. We believe in coaching healthy habits through CBT (cognitive behaviour therapy) and MI (motivational interviewing) so that each client feels empowered, successful, and in control of their health goals and ED recovery steps.

Credentials: Jennifer Broxterman, MSc, RD is an approved NEDIC (National Eating Disorder Information Centre 🇨🇦) Registered Dietitian in Canada.
To get started with us, click here to book an appointment.