Privacy & Client Confidentiality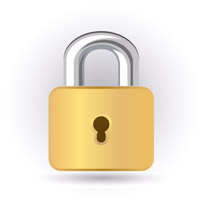 NutritionRx is committed to keeping your personal health information safe and confidential. The privacy of our clients is very important to us. To provide you with quality health care, we collect both personal and health information from you. Your name, date of birth, address, occupation, and place of work are examples of personal information. Your health history, the records of your visits to office, and what nutritional care we provide to you during those visits are examples of your health information.
The information we collect from you is used:
to provide you with quality health and nutritional care
to carry out quality assurance to help make us better
to comply with legal and regulatory requirements
for research to help development the best treatment and care for the future
for education to keep current health care practitioners up to date and to train new healthcare practitioners for the future
If your information were to be used for any other purpose, your specific permission would be required first.
Privacy Policy
NutritionRx is responsible for personal health information under its control and is committed to a high standard of privacy for our information collection practices. NutritionRx has adopted the ten principles set out in the Personal Health Information Protection Act, 2004 (PHIPA) to safe-guard your personal information.
Please contact us (info@nutritionrx.ca) if you have any questions or concerns about your privacy at our organization. Information on this site is updated on a regular basis to reflect recent legislative changes.