Jennifer Broxterman, MSc, RD
Registered Dietitian & Sports Nutritionist
NutritionRx Founder & CEO
Entrepreneur: small business owner in London, Ontario, Canada
Instructor at the University of Western Ontario: courses I teach/have taught for the Department of Foods & Nutritional Sciences include FN1021 (Nutrition for Modern Living), FN2121 (Introduction to Human Nutrition), and FN3373 (Nutrition for Physical Activity)
Athlete: former varsity athlete in ice hockey and rowing, current CrossFit athlete
Personal Bests: 325 lb deadlift, 266 lb back squat, 200 lb clean, 154 lb bench press, 7:16 min 2k erg score, OUA gold medalist (rowing), CU gold medalist (rowing), Head of the Charles gold medalist (rowing), OUA silver medalist (hockey), CrossFit Sectionals bronze medalist (CrossFit), 4x CrossFit Regionals competitor
Researcher: research interests and publications include breast cancer therapy and prediabetes/Type 2 diabetes prevention
Dog lover: I have a black lab named Carly that I adore spending time with and who comes to work with me!
Jennifer Broxterman is passionate about good food and leading a healthy, active, and balanced lifestyle. Her desire to empower others to reach their health and nutrition goals lead to the creation of NutritionRx, a professional nutrition consulting practice that strives to provide clients with the knowledge, skills, and individualized solutions they require to look, feel, and perform their very best.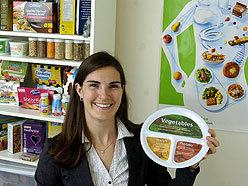 As CEO and lead dietitian, Jennifer has adopted a "non-dieting" philosophy within her nutrition business that encourages clients to become intuitive eaters and in touch with their bodies' natural hunger and satiety cues to achieve a healthy weight. In today's hectic and stressful world, Jennifer enjoys sharing practical, time-efficient tips that makes healthy eating the "easy choice" and believes it's all about setting yourself up for success with a few good habits!
Jennifer's educational background includes a Bachelor of Science from Queen's University with a specialization in Life Sciences. She has a second Honours Bachelor of Science from Brescia University College at the University of Western Ontario, specializing in Foods and Nutrition. Jennifer completed her comprehensive dietetic internship at one of Canada's largest teaching hospitals, London Health Sciences Centre, to become a Registered Dietitian. She is an active member of Dietitians of Canada and the College of Dietitians of Ontario.  Since becoming a dietitian, Jennifer has also completed her Masters of Science specializing in Foods and Nutrition at the University of Western Ontario.  Currently, on top of running NutritionRx as a dietitian, Jennifer also teaches at the University of Western Ontario / Brescia University College as a Professor for the Department of Foods & Nutritional Sciences.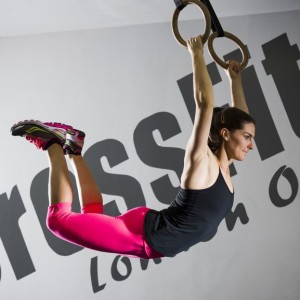 A fitness enthusiast and former university varsity athlete in rowing and ice hockey, Jennifer incorporates her passion and expertise in nutrition and physical fitness into her counselling. She enjoys working with athletes of all levels, and intimately grasps the special demands that high-intensity, high-volume training requires and the impact that sports nutrition can have on performance.  Jennifer enjoys staying in shape through running, triathlons, hiking, bike rides, weight lifting, and is an avid CrossFitter. She also loves playing with her black lab Carly.
Samantha Penlington, BScN, BScFN (c), RN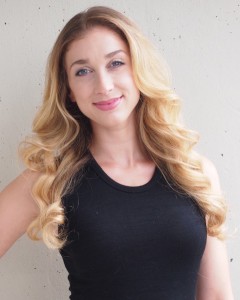 Registered Nurse & Nutrition Educator
Samantha is a Nutritionist and Registered Nurse, and is currently pursuing further education to obtain her Registered Dietitian license. In less than a year, she will be graduating from her second university degree in Foods & Nutrition at Western University. Prior to attending Western, she completed a Bachelor of Nursing Science degree through Laurentian University.
Samantha has extensive experience working as a Registered Nurse before deciding to pursue a second degree in nutrition. She has a wide variety of patient care experience in various healthcare settings, particularly in critical care and public health. She also spent a year working at a Digestive Health Clinic, where she worked on developing educational resources for people struggling with irritable bowel syndrome (IBS), GI disorders, and those following a low-FODMAP diet.
Samantha shares Jennifer's passion for helping people adopt healthy habits, and desires to help people achieve their personal vision of health and well-being. Both she and Jennifer believe in helping people transform into the best versions of themselves through making healthy, sustainable lifestyle changes, while avoiding the toxic "dieting mentality".
When Samantha is not working out at CrossFit, spending time at the dog park, or hanging out with her friends, she loves geeking out and reading more about nutrition, personal growth, behaviour change, and personal finances.
Dave Henry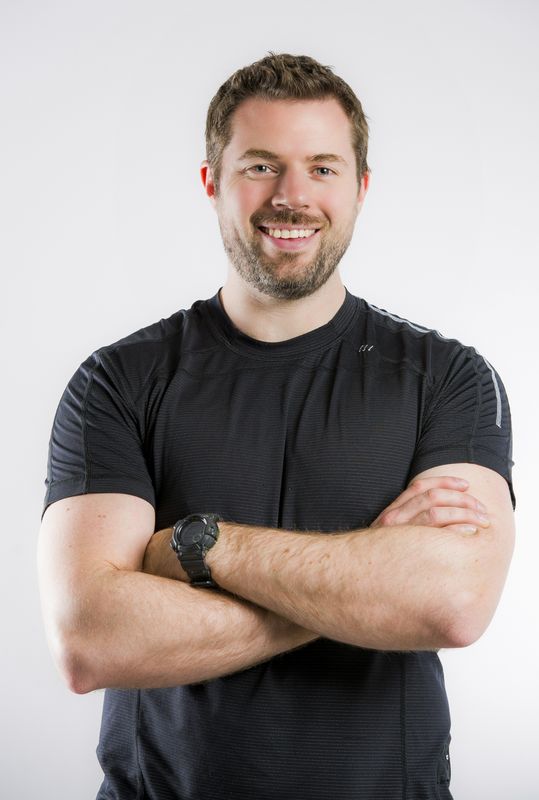 CrossFit London Owner & Head Coach
To book a personal training appointment with Dave Henry, please email info@crossfitlondon.ca

Dave's Credentials:
CrossFit Level 1
CrossFit Level 2
CrossFit Endurance
CrossFit Powerlifting (westside barbell method)
CrossFit Olympic Weightlifting
CrossFit Mobility & Recovery
CrossFit Rowing
CrossFit Judges Course
Ontario Weightlifting Association (Club Coach)
NCCP Coach (National Coaching Certification Program)
Poliquin PICP Level 1
Poliquin Instant Muscle Strengthen Techniques
Poliquin Fascial Abrasion Technique
Infantry Seargent
Carly
Carly is a black labrador retriever who has been with NutritionRx / CrossFit London since 2009.  Originally fostered by Jen & Dave to become trained as a service dog for a child with autism, Carly was released from Autism Dog Services because of her overly-friendly personality (as if that's even a flaw), and was adopted permanently into the family.
Carly's hobbies include chasing balls and sticks, snuggling with her favourite humans, and offering kisses and tail wags to new clients. She usually sleeps in the corner of the NutritionRx office on her bed during client nutrition counselling sessions. If you have an allergy or fear of dogs, please alert our team prior to your initial assessment and arrangements can be made to have Carly stay at home.