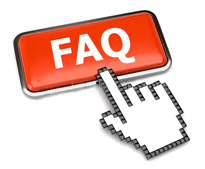 1. What types of services do you offer and how much do they cost?
Please see our Nutrition Packages and Rates page.
2. Who needs to see a Registered Dietitian?
Registered Dietitians are trained to help people of all ages and backgrounds who have various goals and concerns related to their diet. Nutrition counselling can help individuals meet their health, weight, lifestyle, and performance-related goals. Whether you are looking to improve the quality of your diet, embark on a weight loss program, reduce your risk of heart disease, prepare for pregnancy, or train for a triathlon, our dietitians can help design a program that will work for you. Please see the Services and Rates section for a complete listing of nutrition concerns we address.
3. Do I need a referral from my doctor to see a Registered Dietitian?
No, a referral from a doctor is not necessary to see a Registered Dietitian (unless required for your third-party coverage). Some family physicians and/or other healthcare professionals may still choose to write you a referral to see a dietitian, which is perfectly fine. Self-referrals are also an option and are always welcome.
4. How does coverage work? Are your services covered by OHIP or through workplace health insurance benefits?
Nutrition services are not covered by provincial health plans at this time. However, dietitian/ nutritionist services may be partially covered by your extended health insurance plan. The coverage for each insurance company is different; please check your plan to see what coverage is available for this type of service (i.e. dietitian coverage per session or per year). We do not direct bill to insurance companies* but will provide you with a detailed receipt you can submit that includes the dietitian's practice permit number, description of service, date of counselling session, and the consulting fee breakdown per hour. If your plan does not cover the services of a Registered Dietitian, save your receipt. In the province of Ontario, Registered Dietitians are classified as an "Authorized Medical Practitioner" as shown here. Save your receipts and provide them to your accountant for a non-refundable tax credit from the government.
*Exception: NutritionRx is a registered practitioner with Blue Cross for the Canadian Armed Forces, Veterans Affairs, and the RCMP.  We will direct bill for these clients only.
5. What are the payment options?
Payment is required up-front when purchasing a package, however, your insurance company or EAP program may reimburse you for some or all of the nutrition counselling services.
6. I'm a University of Western Ontario student. Does my student health plan cover dietitian services?
Yes, your student health plan does cover nutrition counselling services with a Registered Dietitian. Any UWO student who has not opted out of the health benefits plan at Western is eligible to work with Jennifer Broxterman, Registered Dietitian. Many students often have additional coverage through their parents' extended health insurance to reimburse their visits to a Registered Dietitian of their choice. For more information about the USC Student Health Plan, please visit the link below: USC Health Plan – General Website
7. What should I do before the first appointment?
Before your initial assessment, our office will be in contact with you (generally via email) to send out our Nutrition Health & History Form as well as a 3-day Food Intake Record to complete in advance of your appointment. These two forms allow the dietitian to take a better look at your eating patterns and medical history, which saves time asking you those background questions and reserves your appointment for an in-depth discussion of your nutrition questions and concerns. Further details regarding how to complete each form will be provided to you once your initial appointment is booked. Once completed, please bring these two forms with you to your initial assessment.
8. Will I be weighed?
Only if you want to be. Our nutrition coaching and counselling centres around goals that go beyond numbers on a scale. We focus instead on things you can change directly, such as your behaviours, choices, habits, and to some extent, your environment. For many of our clients, getting off the scale is a big relief, while for others, it keeps them motivated and accountable. Either way, the choice to monitor your weight at each appointment is left to you.
9. Do you check and track body fat percentage?
Yes and No. We say NO, because many of the body fat measurement tools used in industry (calipers, Bioelectrical Impedance Analysis, scales with built-in body fat percentages) are flawed and inaccurate. Instead, our progress will be tracked by you and the dietitian through monitoring and analyzing your dietary choices to help identify if you are eating the right quantities and types of macro- and micro-nutrients your body needs, as well as having an appropriate number of servings of healthy foods from Canada's Food Guide. Optional measurements also include tracking your current body weight and waist circumference over time, which are better measures of health and progress.
We say YES, however, because if you really want to know and track your body fat percentage, we can link you up with a research lab at the University of Western Ontario where you will have access to a "Bod Pod" for body composition testing. This high-tech piece of equipment uses whole-body densitometry to determine body composition (e.g. body fat percentage and fat-free mass) in adults and children generating highly accurate, fast, and safe results. If you are interested in this option, please email info@nutritionrx.ca for more information.
10. How often do I need to meet with a Registered Dietitian?
Every individual is different and after meeting with the dietitian at your initial assessment, you'll have a better idea about how much support you require to achieve your nutritional goals. Based on your individual needs, you can select one of the nutrition counselling packages that have been created which allows you to follow up weekly to monthly with the dietitian to help get you started with your healthy eating plan.
11. Do you accept nutrition volunteers to work with you?
Yes. Please see our Student Learning Opportunities section for more details about how to apply for a 4-month volunteer term.
12. Do you accept dietetic interns to work with you?
No, unfortunately not at this time.