Posted on March 27th, 2012 by admin
COMPANIES SPEND A LOT OF TIME FINDING WAYS TO CUT ENERGY COSTS AND INCREASE RECYCLING. HERE'S HOW THE TECH GIANT IS WORKING TO BETTER MANAGE ANOTHER RESOURCE: THE HEALTH OF ITS STAFF.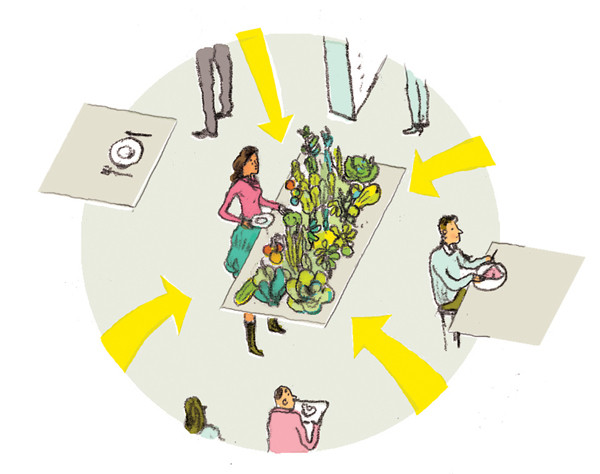 Much has changed since Google earned a reputation for fattening its staffers with food on demand. These days, the company is focused on advancing its healthy eating initiatives. Explains Jennifer Kurkoski, who has a PhD in organizational behavior and runs a division of Google's HR department called People Analytics, "When employees are healthy, they're happy. When they're happy, they're innovative."
In pursuit of that healthiness, happiness, and innovation, Google has turned to "nudges": simple, subtle cues that prompt people to make better decisions. Behavioral economists have shown the idea works, but Google has taken it out of the lab and into the lunchroom. This is a sampling of the encouragement you'd get during trips through the company's eateries–and naturally, Google is measuring the results.
Read the full story here: http://www.fastcodesign.com/1669355/6-ways-that-google-hacks-its-cafeterias-to-make-employees-eat-healthier
Written by: Cliff Kuang
This article appears in the April 2012 issue of Fast Company.